Candidates Announced for South Korea's 2017 Isangyun International Violin Competition
The 25 candidates have been announced for the 2017 Isangyun International Violin Competition - including VC Young Artist Fedor Rudin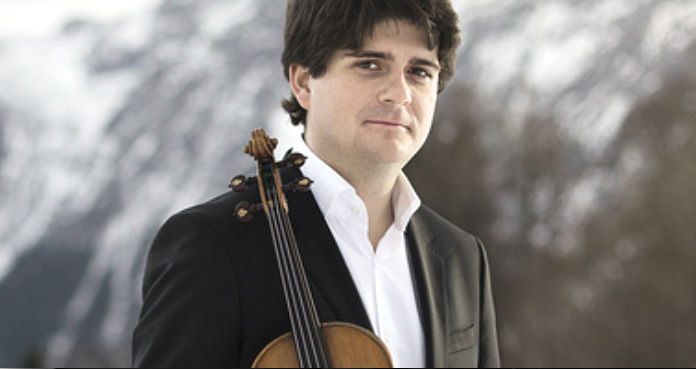 The 25 candidates have been announced for the 2017 Isangyun International Violin Competition – to be held in Tongyeong, South Korea from the 28th of October to the 5th of November, 2017.
The 2017 violin candidates are:
VC Young Artist Fedor Rudin (France/Russia)
Nigel Armstrong (USA)
Elina Buksha (Latvia)
Adam Koch Christensen (Denmark)
Isabelle Durrenberger (USA)
Anthony Fournier (Switzerland)
Yookyung Kang (South Korea)
Haram Kim (South Korea)
Jee Won Kim (South Korea)
Jeein Kim (South Korea)
Youngji Kim (South Korea)
Jaeook Lee (South Korea)
Kunwha Lee (South Korea)
Christine Lim (USA)
Alexandra Lomeiko (New Zealand)
Rachel Ostler (USA)
Sungmi Park (South Korea)
Taejun Park (South Korea)
Ji Won Song (South Korea)
Alican Suner (Turkey)
Yun Tang (China)
Darya Varlamova (Belarus)
Eimi Wakui (Japan)
Doreen Dasol Yun (Canada)
Nancy Zhou (USA)
Presented by the Tongyeong International Music Foundation in remembrance of renowned Korean composer Isang Yun, the 1st prize winner will to receive KRW 30,000,000 (USD $26,130).
The 2017 jury will comprise: Michael Haefliger (Chairman), Pierre Amoyal, Ju-young Baek, Pavel Berman, Ida Kavafian, Boris Kuschnir, Kyoko Takezawa, Gerhard Schulz and Vera Tsu Wei-Ling.
Previous 1st prize winners include VC Young Artists Luke Hsu & Yu-Chien Benny Tseng.
PICTURED: 2017 Isangyun International Violin Competition candidate, VC Young Artist Fedor Rudin