Candidates Announced for Switzerland's Junior Tibor Varga Violin Competition
The competition will be held in Sion, Switzerland from the 5th to the 10th of April, 2021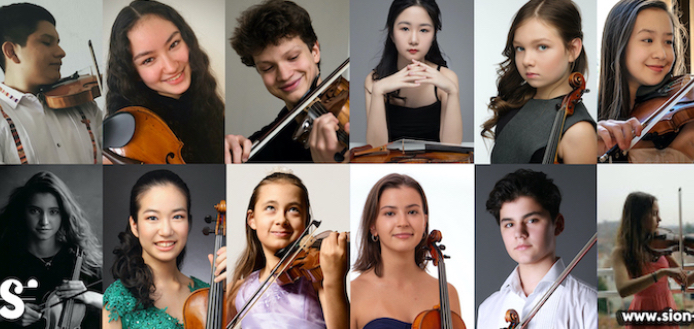 The 2021 Junior Tibor Varga International Violin Competition announced its 14 opening round candidates.
The candidates are:
Maya Alexandra Kasprzak (15, Germany)
Anais Christabel Feller (15, United States)
Moë Dierstein (15, Germany)
Leonardo González (15, Spain)
Annelie Ingrosso (16, Italy)
Oleksandra Khmara (15, Ukraine)
Lora Markova (17, Bulgaria)
Javier Alfonso Medina (18, Mexico)
Yukiko Okubo (16, Japan)
Jeremias Pestalozzi (15, Switzerland)
Anna Seres (16, Switzerland)
Yume Suzuki (17, Japan)
Leonard Toschev (15, Germany)
Anais Wu (16, Canada)
Open to violinists 14-18 years old, the 1st prize winner will receive CHF 20,000.
The 2021 jury will comprise of Pavel Vernikov (President), Alexia Eichhorn, Dong-Suk Kang and Noémie Robidas.