Candidates Announced for Italy's 2018 Valsesia Musica International Violin Competition
The 43 candidates have been announced for the 2018 Valsesia Musica International Violin Competition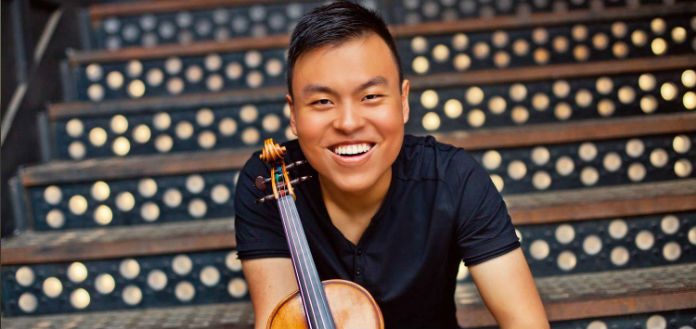 The 43 candidates have been announced for the 2018 Valsesia Musica International Violin Competition – to be held in Varallo Sesia, Italy, from the 13th to the 18th of May.
The 2018 opening round candidates are:
VC Young Artist Luke Hsu (27, United States)
Filipe Abreu (24, Portugal)
Toma Bervetsky (18, Ukraine)
Dana Bilichenko (14, Ukraine)
Anastasija Bykova (24, Lithuania)
Cristina Cazac (15, Italy)
Valeria Francia (20, Italy)
Magdalena Gasior (27, Poland)
Veronica Giannotti (23, Italy)
Lusine Harutyunyan (28, Armenia)
Julia Heusler (19, Germany)
Saori Hirai (23, Japan)
Ningjie Huang (20, China)
Petromila Marica Jakas (35, Croatia)
Misia Sophia Jannoni Sebastianini (21, Italy)
Elia Kaden (28, Germany)
Miri Kam (23, South Korea)
Maria Kouznetsova (26, France)
Katarina Kutnar (23, Croatia)
Gyurim Kwak (19, South Korea)
Jieun Lee (31, South Korea)
Ray Liu (24, China)
Petr Lundstrem (25, Russia)
Ulisse Mazzon (18, Italy)
Teofil Milenkovic (18, Italy)
Yuka Murayama (25, Japan)
Anna Dorothea Mutterer (25, Germany)
Yukari Ohno (23, Japan)
Oleksandr Pushkarenko (28, Ukraine)
Oliver Rau (23, Germany/Switzerland)
Remus Rîmbu (23, Romania)
Alexis Roussine (23, France)
Christian Sebastianutto (24, Italy)
Vikram Francesco Sedona (17, Italy)
Haruna Shinoyama (24, Japan)
Selma Spahiu (18, Sweden)
Alican Süner (25, Turkey)
Elena Tarosyan (25, Russia)
Ferdinando Trematore (23, Italy)
Ivane Verwohlt-Kobulashvili (30, Georgia)
Hwapyung Yoo (28, South Korea)
Simon Zhu (17, Germany)
Open to candidates of any nationality aged 37 and under, the 1st prize winner will receive €8,000. 
Previous major prize-winners include Sayaka Shoji, Roman Simovic, Francesca Dego, Noe Inui - and VC Artists Nikita Borisoglebsky, Fedor Rudin, Rennosuke Fukuda and Ioana Cristina Goicea.
The 2018 jury will comprise: Alexandre Brussilovsky (President), Christian Anzinger, Vincenzo Balzani, Lindita Hoxha and Alexander Zyumbrovskiy.
PICTURED: 2018 VALSESIA MUSICA INTERNATIONAL VIOLIN COMPETITION COMPETITOR, VC YOUNG ARTIST LUKE HSU