Candidates Announced for Romania's 2020/2021 Enescu Cello Competition
The opening two rounds will be held online from the 30th of August to the 7th of September, 2020, with the final round to take place live in Bucharest in May 2021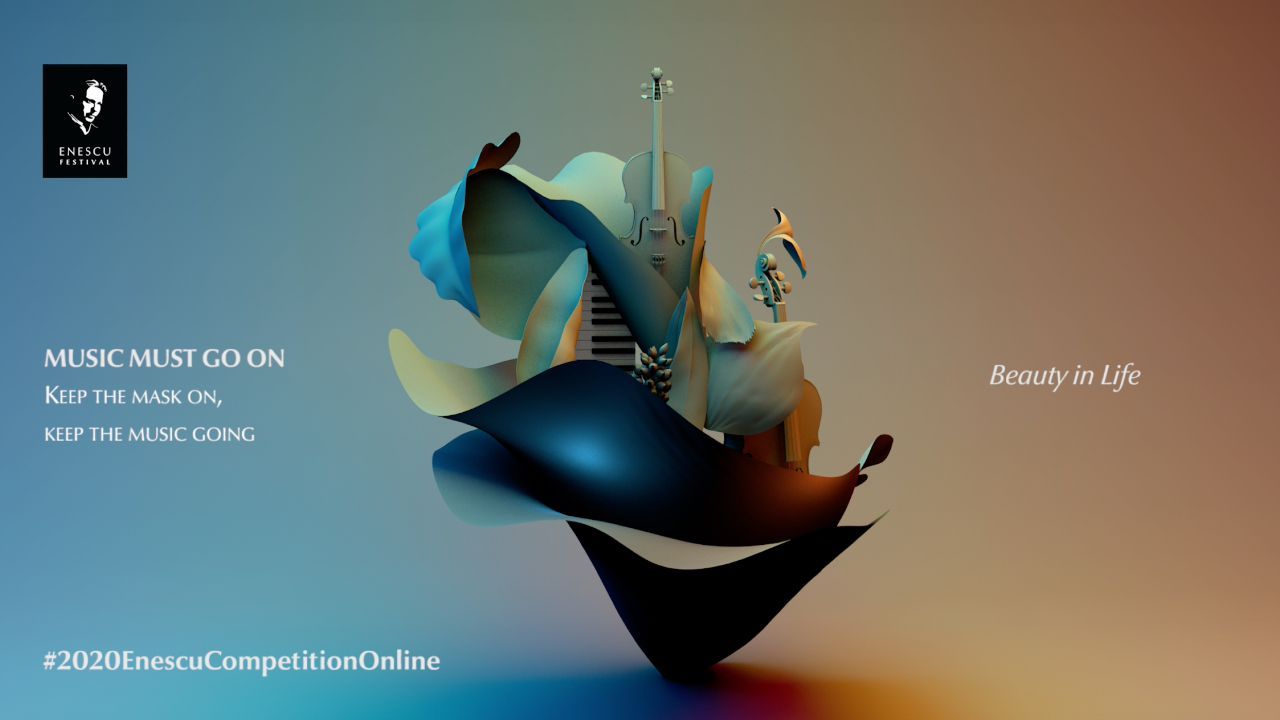 The opening round candidates have been announced for the 2020 George Enescu International Cello Competition – to be held in Bucharest, Romania over 2020 and 2021.
This year's cello candidates are:
Yejin Ahn (South Korea)
Katherine Audas (United States)
Margarita Balanas (United Kingdom)
Matthias Balzat (New Zealand)
Joel Blido (Germany)
Constantin Borodin (Romania)
Stefan Cazacu (Romania)
Roman Cazal (France)
Audrey Chen (United States)
Amedeo Cicchese (Italy)
Luca Colardo (Italy)
Natalia Costiuc (Romania)
Giovanni Crivelli (Italy)
Rolando Fernandez Lara (Mexico)
Sebastian Fritsch (Germany)
Jérémy Garbarg (France)
Indira Grier (United Kingdom)
Geirthrudur Gudmundsdottir (Iceland)
Anouchka Hack (Germany)
JaeMin Han (South Korea)
Lucas Henry (France)
Stéphanie Huang (France)
Woochan Jeong (South Korea)
Irena Josifoska (Serbia)
Cyprien Keiser (Luxembourg)
Liav Kerbel (Belgium)
Leland Ko (United States)
Atanas Krastev (Bulgaria)
Benjamin Lai (United States)
Christine JeongHyoun Lee (South Korea)
Dongyeol Lee (South Korea)
Kanghyun Lee (South Korea)
Kyung-Jun Lee (South Korea)
La Li (China)
Sandra Lied Haga (Norway)
En-Chun Lin (Taiwan)
Yanyan Lin (China)
Manuel Lipstein (Germany)
Sam Lucas (Australia)
Constantin Macherel (Switzerland)
Oliwia Meiser (Poland)
Keisuke Morita (Japan)
Antonin Musset (France)
Erica Piccotti (Italy)
Hyunah Pyo (South Korea)
Jan Sekaci (Romania)
Ivan Skanavi (Russia)
Grace Sohn (Canada)
Vasily Stepanov (Russia)
Simon Tetzlaff (Germany)
Vladimir Todea (Sweden)
Krystyna Wiśniewska (Poland)
Aihao Zheng (China)
Cornelius Zirbo (Romania)
Open to international cellists 32 years of age or younger, the 1st prize winner will be awarded €15,000 ($17,900).
The 2020 cello jury will comprise: David Geringas, Myung-Wha Chung, Leonid Gorokhov, Alexandra Guţu, Frans Helmerson, Arto Noras, Jérôme Pernoo, Meehae Ryo, Tsuyoshi Tsutsumi and Raphael Wallfisch.