Candidates Announced for Augsburg's 2019 Leopold Mozart International Violin Competition
The 30 candidates have been announced for the 2019 Leopold Mozart International Violin Competition - in Augsburg, Germany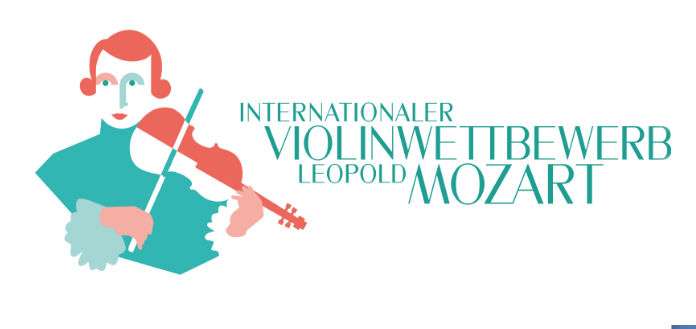 The 30 candidates have this week been announced for the 2019 Leopold Mozart International Violin Competition – to be held in Augsburg, Germany from the 31st of May to the 8th of June, 2019.
The 30 opening round candidates are:
Joshua Brown (USA)
Karisa Chiu (USA)
Liucong Pamela Feng (China)
Akiyo Fujiwara (Japan)
Kaori Furusawa (Japan)
Hyojin Kan (South Korea)
Yoerae Kim (South Korea)
Alexander Won-Ho Kim (South Korea)
Aya Kitaoka (Japan)
Issei Kurihara (Japan)
Kunwha Lee (South Korea)
Christine Lim (USA)
Mathilde Milwidsky (United Kingdom)
Naoko Nakajima (USA/Japan)
Kaoru Oe (Japan)
Junghyun Park (South Korea)
Johanna Pichlmair (Austria)
Hsin-Yu Shih (Taiwan)
Haruna Shinoyama (Japan)
Shin Sihan (Netherlands)
Akihiro Takeda (Japan)
Yun Tang (China)
Chinatsu Tatsumi (Japan)
Eimi Wakui (Japan)
Jaewon Wee (South Korea)
Simon Wiener (Switzerland)
Milena Wilke (Germany)
Julen Zelaia (Spain)
Sara Zeneli (Italy)
Pinhua Zeng (China)
Open to international violinists aged 15-30, the 1st prize winner will receive €20,000, a CD recording – plus a number of important orchestral and festival performance opportunities.
The 2019 jury will comprise: Benjamin Schmid (Chairman), Friedemann Eichhorn, Liza Ferschtman, Sabine Frank, John Gilhooly, Ulf Hoelscher, Danjulo Ishizaka, Nils Mönkemeyer, Christian Poltéra, Marco Rizzi, Erik Schumann, Remy Franck, Jens F. Laurson and Anna Picard
Previous prize winners include: VC Young Artists Ji Won Song and Ziyu He.