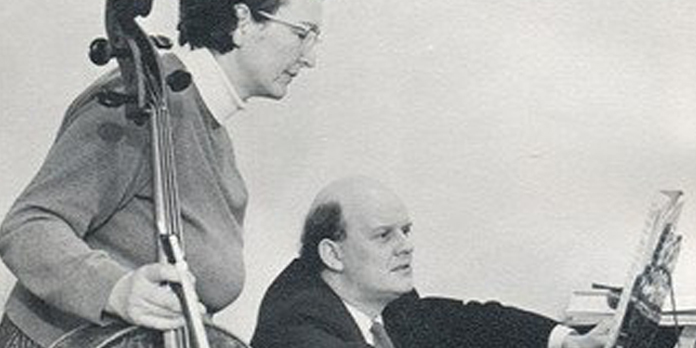 A graduate of the Royal College of Music, she studied under Ivor James and Harvey Phillips. She was a founding member of the all-female Vivien Hind String Quartet and went on to play with the Newbury String Players, the Kalmar Chamber Orchestra, and the Jacques Orchestra.
Shuttleworth was part of a musical community including Gerald Finzi, Ralph Vaughan Williams, Colin Davis, Mstislav Rostropovich, and Jacqueline du Pré. She played on Jacqueline du Pré's "Davidov" Stradivarius instrument and was called "the swellist cellist" by Vaughan Williams.
With composer and cellist Hugo Cole, she wrote the successful cello tutorial book "Playing the Cello."
In 1964, she was invited to join the faculty at the Royal College of Music. She was an esteemed professor at the conservatory, with students including Adrian Brendel, Alexander Baillie, Clare Finzi, Elizabeth Wilson, and Jonathan del Mar.
Our condolences are with Ms. Shuttleworth's family, friends, students, and colleagues.