VC 'Young Artists' Amongst 2016 Borletti-Buitoni Trust Fellowship Recipients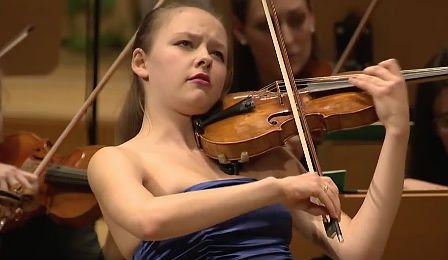 The 2016 recipients of the Borletti-Buitoni Trust bursaries have today been announced - including VC 'Young Artists' Alexandra Conunova and the Danish String Quartet.
The Borletti-Buitoni Trust, a registered United Kingdom charity, aims to assist outstanding young musicians and ensembles develop and sustain long-term international careers – providing bursaries, career advice, guidance, contacts and valuable public relations exposure.
27 year old VC 'Young Artist' Alexandra Conunova, from Moldova was awarded a £20,000 (US $29,000) BBT Fellowship.
VC 'Artists' The Danish String Quartet were awarded the prestigious £30,000 (US $43,000) BBT Award.
Violinist Maria Milstein, from Russia and violist Eyvind Holtsmark, from Norway were also awarded £20,000 (US $29,000) Fellowships.
The BBT Special Chamber Music Prize, valued at £25,000 (US $36,000) and presented in honor of the late Claudio Abbado, was awarded to the Quartetto Lyskamm, from Italy.
A graduate of the Hannover University of Music, Alexandra is former prize winner at the George Enescu, Tibor Varga, Kloster Schöntal, Ion Voicu, Henri Marteau, Singapore and Tchaikovsky International Violin Competitions - and was awarded joint 1st prize at the 2012 Joseph Joachim International Violin Competition.
Graduates of Copenhagen's Royal Academy of Music, The Danish Quartet are former 1st prize winners at the Vagn Holmboe, Charles Hennen and London International String Quartet Competitions.
PICTURED: 2016 Borletti-Buitoni Trust Fellowship Recipient, VC 'Young Artist' Alexandra Conunova from Moldova