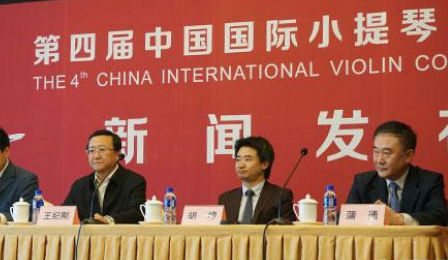 It has been announced today that the 2015 Beijing International Violin Competition, scheduled to take place in China from the 10th to the 16th of September has been cancelled - due to 'serious financial difficulties.'
"With great regret, we are to advise all applicants of 2015 violin competition that BJIMC has encountered serious financial difficulties .... although we have tried various solutions, we are led to a tough decision to narrow down the scale of competition," the event organizer has said.
The cello competition at this stage, is still scheduled to proceed.