OUT NOW | Limited-Edition BAM Original-Artwork 'Freddy Reitz' Violin Case [NEW]
BAM has announced the launch of the new one-of-a-kind limited-edition Freddy Reitz contoured violin case range
BAM France has this week announced at the 2018 NAMM Show, in Los Angeles, the launch of the new one-of-a-kind limited-edition Freddy Reitz contoured violin case range.
Hand painted by the acclaimed Berlin-based pop artist, all profits from the 'Freddy Reitz' leather BAM line will be donated to music education charities.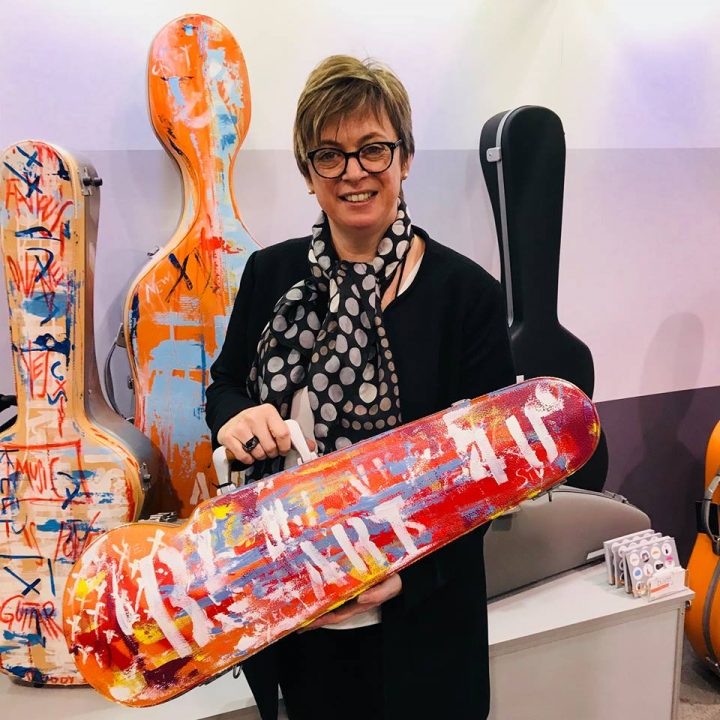 ALEXANDRA FROM BAM FRANCE DISPLAYING THE NEW 'FREDDY REITZ' VIOLIN CASE RANGE - AT THE 2018 NAMM SHOW LAUNCH, IN LOS ANGELES
"The limited edition line, hand painted by the well-known pop artist, are for sale as unique pieces ... they are painted on our leather L'etoile cases in very limited numbers - approximately only 10 per instrument," BAM President, Robert Goetz has told The Violin Channel.
"They not only make a statement ... but I'm sure they're also going to increase in value because they're original signed artwork piece," he has said.
"... And they're also for a good cause ..."
Also available for cello, guitar, saxophone and flute.