OUT NOW | The New Attachable BAM A+ Case Backpack [NEW]
BAM France has announced the launch of the new 'A+ Case Backpack' - a new carry bag easily and securely attachable to any BAM violin or viola case
BAM France this week announced at the 2018 NAMM Show, in Los Angeles, the launch of the new 'A+ Case Backpack' - a brand new carry bag easily and securely attachable to any BAM shaped or oblong violin or viola case.
It has been praised as the perfect addition for carrying sheet music, keys, a mobile phone, tablet, chargers, headphones, laptop, a music stand, clothing, drink bottles and more.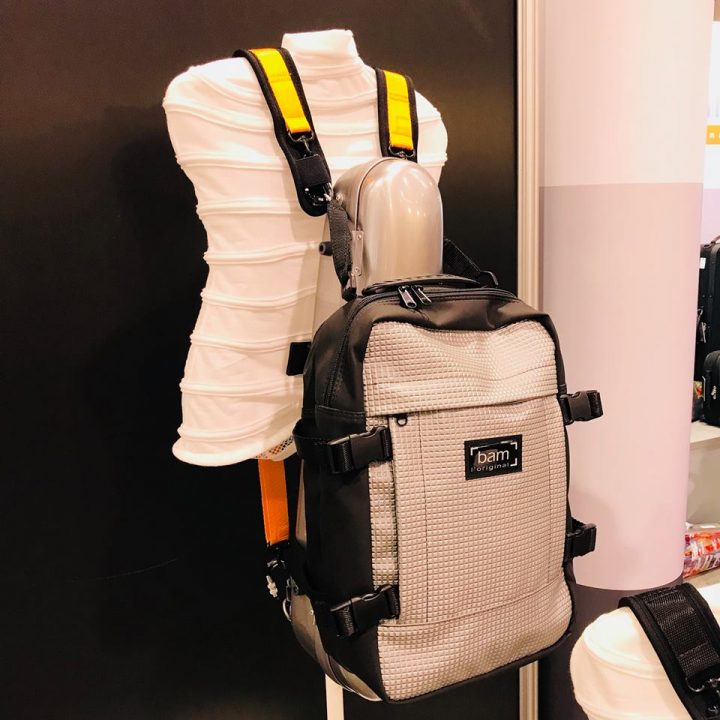 "It's a very nice little backpack we have created to be used on its own - or with the simple unfolding of the velcro straps, it can be attached to any BAM instrument case ..." BAM France President, Robert Goetz has told The Violin Channel.
"It's made from a durable sturdy rubber-feeling fabric to transport your life's accessories, laptop and mounds of sheet music," he has said.
ALEXANDRA FROM BAM FRANCE MODELING THE NEW 'BAM A+ CASE BACKPACK' AT THE 2018 NAMM SHOW LAUNCH, IN LOS ANGLES