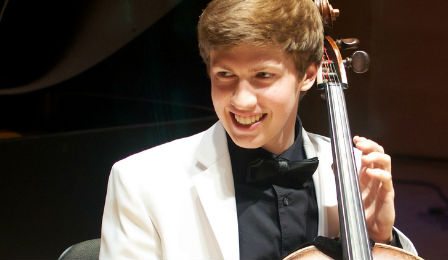 The Indianapolis Symphony has today announced the appointment of 21 year old Austin Huntington as their new Principal Cellist.
A fourth year student at the Colburn School of Music, in Los Angeles, Austin is a former 1st prize winner at the Irving M Klein International String Competition.
He was 1 of 70 candidates invited to audition for the position.
"I would hesitate to call myself a child prodigy," Austin has said, " ... I definitely don't have a technical mind, but I've been blessed with great teachers - both musically and academically."
He has said he recognises the age difference of his colleagues, but believes it doesn't matter in the bigger picture.
Austin will perform with the orchestra in September and November of this year before joining full time in January 2016 - while commuting to Los Angeles to finish his final year of his music degree.