German-Based Auryn String Quartet Set to Disband After 40 Years
The Auryn String Quartet has announced they are set to disband at the end of the 2020-21 season – after 40 years as an ensemble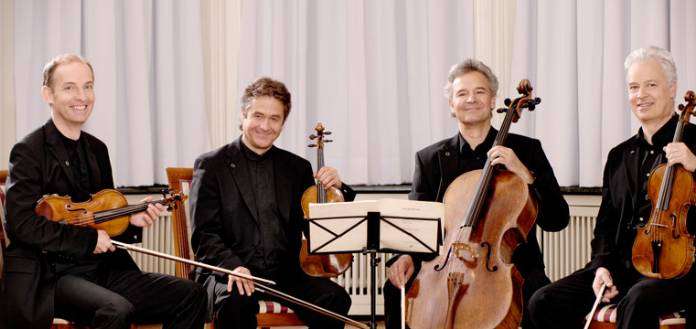 The German-based Auryn String Quartet has today announced they are set to disband at the end of the 2020-21 season – after 40 years as an ensemble.
Founded in 1981, the quartet's members include violinists Matthias Lingenfelder and Jens Oppermann, violist Stewart Eaton and cellist Andreas Arndt.
"We would like to thank all our friends and followers ... and ask you to please join us at our concerts over the next two years for our 'goodbyes'," the ensemble has said today via social media.
The ensemble was awarded 1st prize at the 1982 London International String Quartet Competition and the 1982 ARD International Music Competition - and their career-long discography includes the complete 68 Haydn Quartets.
AURYN STRING QUARTET | SCHUBERT | 'ROSAMUNDE' STRING QUARTET | 2ND MVT