Violist Atar Arad Discusses the Importance of Stylistic Versatility
"How important is it that a performer today be versatile in many styles?" We threw the question over to Israeli violist Atar Arad to seek his advice.
Do you like playing the music of Bach? How about Mozart, Beethoven, Brahms, Prokofiev, and contemporary composers? If so, you'd need to familiarize yourself with the myriad of playing styles needed to tackle these works. But how important would it be for performers today to be versatile in many different styles? VC reader Christian was keen to know.
What are some playing styles that you know of? Do you have a preferred style of musical composition? Please leave a comment below, we are keen to know your thoughts.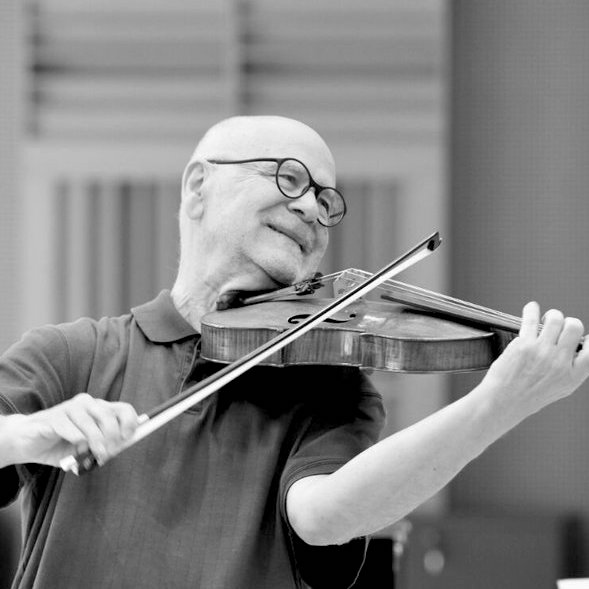 Violist Atar Arad Discusses Why it is Important for Performers to be Versatile in Many Styles
There have been just a few times in my life that I have had to pull over on the side of the road to avoid risking an accident in order to listen to an almost dangerously captivating musical performance on the radio. On one of such occasions, Heifetz was piping through my speakers performing Bach's E major partita. I was absolutely taken, engrossed, fascinated, mesmerized. While listening, I thought back to advice given to me by my own music teachers (a long time ago, mind you): "Heifetz is the greatest of all violinists, but don't bother listening to his Bach". "His Bach lacks a sense of style; it is simply wrong", they added, and I readily accepted. And here I am, totally engaged and late to my appointment…
How important is it that a performer today be versatile in many styles? Extremely so! In addition to the fact that every composer has his or her own language and a distinctive style, we can safely say that each piece of music, indeed each movement, may require a different stylistic approach. As we prepare for our performances and attempt a dialogue with our composers, we should immerse ourselves in their style and expressive tools. We can accomplish this by listening to their music and the music of their contemporaries, by reading about their lives and learning about the art, literature, and history of their time, and, of course, by musical analysis of their works. It may be inspirational to listen to some authentic gypsy music when preparing the last movement – Rondo alla Zingarese: Presto – of Brahms' Piano Quartet No.1, or to look at paintings by artists such as Nolde, Kokoschka, Kandinsky (all pillars of the German Expressionism movement) when working on works of Hindemith, just as it is essential to read about Beethoven's life when plunging into his late quartets. However, let's keep in mind that my conversation with Bach shouldn't be the same as yours, and neither of our conversations should be the same as Heifetz.
It is a mistake to think about style as a set of rules or a tradition to be respected. Style is an experience, a guess, a fancy.
A performance is never right or wrong: It is beautiful or less beautiful, communicative or less communicative, interesting or less interesting.
We don't perform to please the musicologist, nor should we try to satisfy those who think – and tell us – that they know "the right way". We perform to the best of our ability trying to touch the beauty as WE understand and feel it. As we strive to connect with the style of each and every piece and every movement we play, we do need, of course, to be extremely versatile.
As for the question of whether one should be specializing in one style or genre, such as baroque or contemporary music, or work toward being more versatile, my simple answer is that the younger you are the more open you should be to everything you can possibly learn and absorb. This is for the benefit of exercising and developing your ability to learn, as much as to be richer in choices later. You may feel today that chamber music is your dream, but who knows. Down the line you may discover jazz and fall in love with playing it. Meanwhile, until you consider yourself settled, always follow your heart, always practice, and always explore.
–Atar
Do you have a burning question for one of the Pros? Simply email: [email protected]
Israeli-born violist and composer Atar Arad is a faculty member at the Jacobs School of Music, Indiana University, Bloomington. His summer activities include teaching at Keshet Eilon, Israel, Domaine Forget, Canada, Heifetz Institute, and the Steans Music Institute (where he is serving as faculty since 1991). A Cum Laude First Prize winner at the Geneva International Music Competition (1972), he has performed worldwide in recitals and as a soloist with major orchestras and, for seven years, as a member of the celebrated Cleveland Quartet. His recordings with the quartet and as a soloist for labels such as Teldec, Telarc, RCA, and RIAX are widely acclaimed.