Finalists Announced at Philadelphia's Astral Artists Auditions
The 9 finalists have today been announced for the 2016 Astral Artists National Auditions - including VC 'Young Artist' Timothy Chooi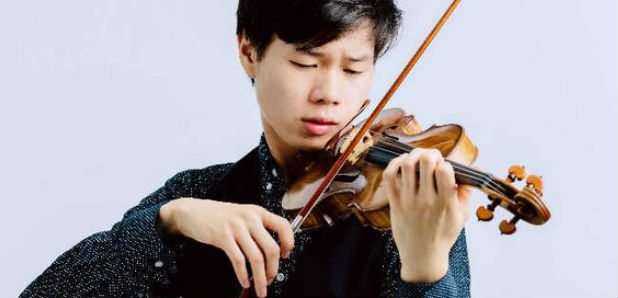 The 9 finalists have today been announced for the 2016 Astral Artists national auditions, in Philadelphia, USA - including VC 'Young Artist' Timothy Chooi.
The 9 finalists are:
Violinist, VC 'Young Artist' Timothy Chooi
Pianist, Congcong Chai
Pianist, Ching-Yun Hu
Violinist, Katie Hyun
Pianist, Natalia Kazaryan
Harpist, Emily Levin
Pianist, Zhenni Li
The Rolston String Quartet
Pianist, Alexei Tartakovsky
This year's winners will join the esteemed Astral Artists Management roster - for customized career development mentorship, marketing, performance opportunities and community engagement experience.
"We invest in the rare musician who possesses unmatched skill, imagination and entrepreneurial drive," agency founder and president, Vera Wilson has told The Violin Channel.
The 9 finalists have been selected by an independent panel of industry leading musicians, agents and presenters and will now progress to a final interview round to be held in September.
Previous Austral Artists winners include: violinists Judith Ingolfsson and Soovin Kim - and VC 'Artists' Nikki Chooi and Benjamin Beilman.
PICTURED: 2016 Astral Artists National Auditions Finalist, VC 'Young Artist' Timothy Chooi