Arnold Schoenberg's Music in the Public Domain
With a few minor exceptions, 2022 marks the year Arnold Schoenberg's music no longer has copyright protection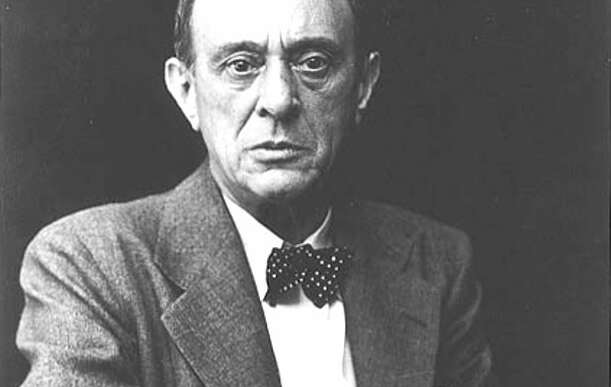 Each year in January, the copyright laws expire on a new set of composers and their musical works — meaning the public can now use, publish, or add upon the original creative works.
This also means that libraries and archives have a new list of composers whose works they can scan and add to their digital collections.
Copyright and public domain laws vary by country, but most of them depend on when the composer passed away. For example, in most countries in the European Union, copyright expires 70 years after the death of the author.
This is such the case with Austrian-American composer Arnold Schoenberg, who passed away in 1951.
While some of his compositions were already public domain in the United States, Schoenberg's music is now more widely available than ever.
The Violin Channel spoke with a representative of the Arnold Schönberg Center to verify that his compositions became in the public domain in 2022.
"For the most part, yes," she said. "Not in Spain, Mexico, and France as well as some other smaller countries.  There are a few posthumous works that may not be in the public domain. It is complicated!  But, for most of the works — the answer is yes."
Remembered as one of the most influential composers of all time, Schoenberg's approach, in terms of both harmony and development, is regarded among the major landmarks of 20th Century musical thought.
As a composer, music theorist, teacher, writer, and painter, he is most known for pioneering the 12-tone technique. His influential students include Alban Berg and Anton Webern.
Schoenberg wrote operas, orchestral, choral, and keyboard works, along with pieces for band, chamber ensemble, and concerto soloists with orchestra.
Some of his most notable works include "A Survivor from Warsaw," Chamber Symphony in E Major, "Die glückliche Hand," Phantasy for Violin and Piano, Piano Suite Op. 25, "Pierrot Lunaire," Three Piano Pieces Op. 11, and "Verklärte Nacht" — plus Second String Quartet in F Sharp Minor Op. 10, String Quartet No. 1 in D minor Op. 7 and String Quartet No. 4.