Applications Open for New York's 2022 Barbash Bach String Competition
The competition will be held at Stony Brook University, in Long Island, New York, on December 1, 2022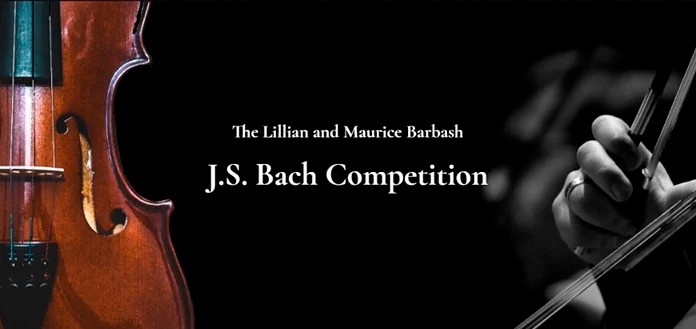 Open to international string players 16 to 30 years of age, the Lillian and Maurice Barbash J.S. Bach String Competition is focused entirely on the unaccompanied string Partitas, Sonatas, and Suites of J.S. Bach.
The 2022 Finals will be held at Stony Brook University's Staller Center Recital Hall at 1:00pm on Thursday, December 1, and will be streamed by The Violin Channel.
The 2022 Grand Prize Winner will receive $5,000, plus a number of performance invitations. They will be the featured soloist at the Island Symphony Bach Festival which will be held at 2:00pm on Sunday, January 29, 2022, at St. Peter's By-the-Sea Episcopal Church in Bay Shore, New York. The winner will receive an additional fee of $1,500 for this performance.
They will also be invited to participate in a master class conducted by baroque violinist, Rachel Podger, which will be held at the Staller Center Recital Hall at 7:00pm on Thursday, December 1.
The second prize winner will receive $1,000.
The jury will comprise Robert Mealy, Colin Carr, Phoebe Carrai, Arthur Haas, and Ida Kavafian.
Applications are to be received by October 7, 2022, and the finalists will be announced on November 12, 2022. To apply, click here.
Previous first prize winners include violinists Rachell Ellen Wong, Lun Li, and Tianyou Ma, plus cellist Maxime Quennesson.