Applications Open for Los Angeles' 2018 Primrose International Viola Competition
Applications are now open for the 15th Primrose International Viola Competition – to be held at the Colburn School from June 10th to 16th, 2018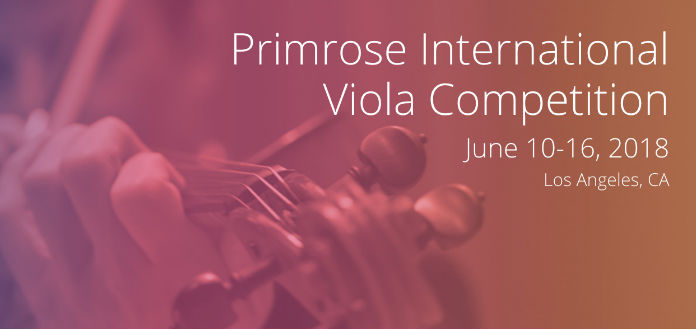 Applications are now open for the 15th Primrose International Viola Competition – to be held at the Colburn School in Los Angeles from June 10th to 16th, 2018.
Open to violists of any nationality 29 years and younger, the 1st prize winner will receive US $15,000. 
Presented by the Colburn School and the American Viola Society, previous Primrose International Viola Competition prize winners include violists Lawrence Power, Antoine Tamestit - and VC Artists David Aaron Carpenter and Matthew Lipman.
The 2018 jury will comprise: Lynn Harrell (Chairman), David Dalton, Roland Glassl, Kazuhide Isomura, Nokuthula Ngwenyama, Xidi Shen and Lars Anders Tomter. 
Applications to be received by December 18th, 2017. 
For application details, visit: www.primrosecompetition.org