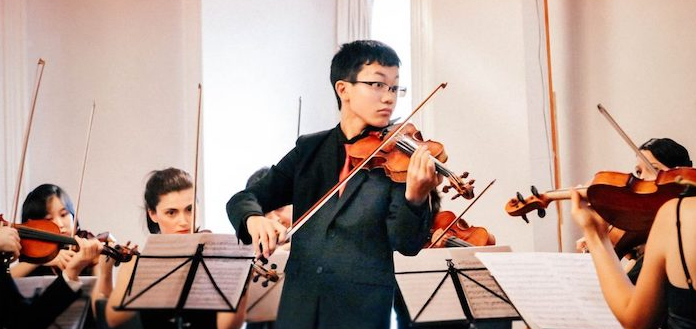 The 2022 Kloster Schöntal International Violin Competition will be held virtually from June 16 to 19 and in person in Schöntal, Germany from August 25-September 4, 2022. 
Open to violinists of any nationality under the age of 21, the Senior first prize winner will receive €3,000. The competition will be held in three age categories: Up to 14-years-old, 15 to 17-years-old, and 18 to 21-years-old.
Previous major prize winners include VC Artists InMo Yang, Sarah Christian, Yury Revich, Igor Pikayzen, Alexander Conunova, Nikita Boriso-Glebsky, Rennosuke Fukuda, Ziyu He, and Ioana Christina Goicea.
The 2022 competition jury will comprise Petru Munteanu (President), Axel Strauß, Michael Veiman, Baiba Skride, and Florian Leonhard.
Applications are to be received by May 31, 2022.
For further details, click here.