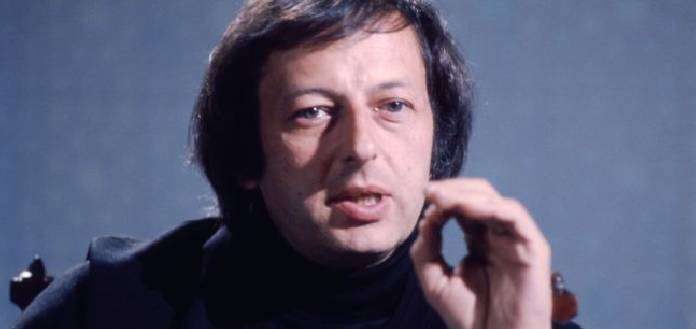 Celebrated German-American conductor, classical, pop and jazz pianist and composer Sir André Previn has passed away at his home in New York City following a short illness - aged 89.
Throughout his eclectic seven decade career, he served as Music Director of the LA Philharmonic, London Symphony, Houston Symphony, Pittsburgh Symphony and the Royal Philharmonic Orchestra.
He was the recipient of a Pulitzer Prize, four Academy Awards and ten Grammy Awards.
Sir André was married five times - including high profile relationships with actress Mia Farrow and violinist Anne-Sophie Mutter.
Sir André and Ms Mutter were married from 2002 to 2006 – but continued to collaborate musically and maintained a close friendship.
He composed a number of violin works for her, including two violin concertos and the 'Fifth Season for Violin and Piano' – which she premiered with pianist Lambert Orkis at New York's Carnegie Hall in February of last year.
"André Previn has for more than 70 years illuminated this often dark world with his extraordinary gifts, his superb intelligence and wit …" Anne-Sophie has today said in a statement.
"We were companions in music for 4 decades and closest and dearest soulmates in the last 19 years … these years have brought me an abundance of deeply moving and challenging violin works … one of the first of them, the violin concerto, was an engagement present … I am forever grateful for all of his musical treasures," she has said.
MOZART | SYMPHONY NO. 39 IN E-FLAT MAJOR | SIR ANDRE PREVIN & ROYAL PHILHARMONIC ORCHESTRA | 1985
"Andre Previn was a brilliant musician and gifted composer whose talents were endless ... whether we were playing classical, jazz or ragtime or recording his own compositions, I was always honored and thrilled to collaborate with him ... he also happened to be one of the funniest people I have ever known ... I will miss his music-making and his friendship," violinist Itzhak Perlman has today said.
"Sad to think that Andre Previn has gone - such a lively, positive presence in London life for so many years ... a charming, approachable man too," cellist Steven Isserlis has today said via social media.
"So sad to hear that André Previn has died ... one of the most brilliant, polymathic musicians ever ... a huge hero and a role model to me and so many," conductor Alan Gilbert has said.
"Versatile, witty and brilliant ... he will be remembered as an outstanding musician who touched so many people," conductor Leonard Slatkin has said.
"André Previn ... a great musician, a great friend, a great man ... We will miss you," conductor Michael Tilson Thomas has said.
Our condolences are with Sir André's family, friends and colleagues.
See you in the Morning beloved Friend. May you rest in glorious symphonies pic.twitter.com/r546GFcsyV

— Mia Farrow (@MiaFarrow) February 28, 2019
— Itzhak Perlman (@PerlmanOfficial) March 1, 2019
So very saddened by the loss of the great André Previn. The @NYTimes says his music knew no boundaries, but I would say that of his talent and humanity as well. https://t.co/4YLByyO4dt

— Renee Fleming (@ReneeFleming) February 28, 2019
Farewell, André Previn. He played all the right notes, and usually in the right order. What a life. All those Oscars, awards and achievements and yet most of my generation will always think of him as Andre Preview, conducting Eric Morecambe. He probably wouldn't mind...

— Stephen Fry (@stephenfry) February 28, 2019
We are deeply saddened to hear of the death this morning of our Conductor Emeritus André Previn. He will be hugely missed by everyone at the LSO and remembered with great affection. May he always play all the right notes in the right order. Tribute: https://t.co/GJ4OG9aoIj pic.twitter.com/ybK4dKBuoS

— London Symphony Orch (@londonsymphony) February 28, 2019
Sad to think that Andre Previn has gone - such a lively, positive presence in London life for so many years (and Walton's favourite interpreter, it seems). A charming, approachable man too - so far from being a prima donna. And then there was the Morecambe and Wise show...

— Steven Isserlis (@StevenIsserlis) February 28, 2019
André Previn has passed away. Versatile, witty and brilliant, he will be remembered as an outstanding musician who touched so many people. Will miss him greatly. pic.twitter.com/9VDXL1oDip

— Leonard Slatkin (@LeonardSlatkin) February 28, 2019
We deeply mourn the loss of Andre Previn.
As pianist or conductor, he performed with us more than 100 times starting in 1960.
Many works he composed graced our programs, including the World Premiere of "The Magic Number" in 1997.

— New York Philharmonic (@nyphil) February 28, 2019
We are saddened today to hear of the loss of André Previn, a brilliant conductor, composer, and musician who served as Music Director of the Los Angeles Philharmonic from 1985 to 1989. We offer our sincerest condolences to his family and all who were touched by his music. pic.twitter.com/A0ECPvFXZF

— LA Phil (@LAPhil) February 28, 2019
So sad to hear that André Previn has died. One of the most brilliant, polymathic musicians ever—a huge hero and role model for me and so many. RIP -AG

— Alan Gilbert (@GilbertConducts) February 28, 2019
It is with deep sadness that we learnt of the passing of André Previn. A wonderful performer, conductor and composer as well as an eloquent communicator we look back in thanks and pleasure on many special projects together. pic.twitter.com/OOlz2fYIeG

— Deutsche Grammophon (@DGclassics) February 28, 2019
We join the world in mourning the loss of our beloved former music director André Previn. Our deepest sympathies to his family. We will share memories soon. pic.twitter.com/nGqUFzx0Wh

— Pittsburgh Symphony (@pghsymphony) February 28, 2019
We are saddened over the passing of charismatic friend of the Orchestra, composer/conductor/pianist André Previn. We will cherish his longstanding history with The Philadelphia Orchestra. pic.twitter.com/BuMoQBVns3

— PhilOrch (@philorch) February 28, 2019
Thinking today of André Previn: a great musician, a great friend, a great man. We will miss you.

Photo by Keith Saunders pic.twitter.com/pBCvTM1FOh

— M. Tilson Thomas (@mtilsonthomas) February 28, 2019
We are saddened by the news of composer and conductor André Previn's passing. Through countless performances across our campus, he was a beloved member of the Lincoln Center family and will be missed by all who love music. >> https://t.co/ovc3ZfC3DI pic.twitter.com/TigUMtvRFx

— Lincoln Center (@LincolnCenter) February 28, 2019
We remember pianist, composer, and conductor, Sir André Previn who made his debut in 1960 with the @nyphil. He performed more than 50 times here, with his last performance leading the @NHKSO_Tokyo as part of the citywide festival JapanNYC in 2011. pic.twitter.com/Aw6AXZCH6k

— Carnegie Hall (@carnegiehall) February 28, 2019
We are saddened by the news of composer and conductor André Previn's passing. Through countless performances across our campus, he was a beloved member of the Lincoln Center family and will be missed by all who love music. >> https://t.co/ovc3ZfC3DI pic.twitter.com/TigUMtvRFx

— Lincoln Center (@LincolnCenter) February 28, 2019
"Thanks for the music, toots, and for the memories."

We join in mourning the passing of #KCHonors recipient André Previn. Look back on @MiaFarrow's 1998 tribute to the boundary-breaking pianist, composer, and conductor. pic.twitter.com/d5TG1xm6MN

— The Kennedy Center (@kencen) February 28, 2019
The BSO mourns the loss of André Previn, who passed away this morning, February 28. Maestro Previn's connection to the BSO dates to August 1977 at Tanglewood.

Photo: André Previn conducting the BSO at Tanglewood, 8/4/1985 by Walter Scott provided by BSO Archives pic.twitter.com/WtmHKDh8gE

— Boston Symphony (@BostonSymphony) February 28, 2019
André Previn was an incredible pianist, conductor, and composer who made hundreds of recordings during his lifetime, each one capturing his intense musical talent and passion 🎶
Here, he collaborates with Itzhak Perlman in performing Mendelssohn and Bruch: https://t.co/nSq661zTvI pic.twitter.com/lsmteOYUcr

— Warner Classics (@WarnerClassics) March 2, 2019