Veteran New York Artist Manager to Launch New Boutique Arts Agency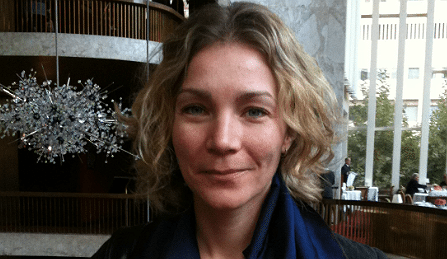 It has been announced today that respected artistic manager Anastasia Boudanoque has left CAMI Music, New York to launch Primavera Consulting - a new firm focused on boutique artist management and the production of high-end classical entertainment events.
Anastasia, during her 7 year tenure with CAMI Music, had been instrumental in the career development of superstar musicians VC 'Artist' Ray Chen, Lang Lang, Long Yu, Julian Rachlin, Daniel Harding and Maxim Vengerov.
"The classical music field is changing, and I think for the better," Anastasia has told The Violin Channel, " … our mission is to support the artists' careers in a way that allows them to make the most of who they are, using any and all available tools, relationships, and technology."
"As a lean, global, young, and flexible company, Primavera can respond very quickly to the dynamics of the marketplace, and do so with passion and love of the artform," the 30-something year old has said.
Primavera's artist management roster will include violinist and conductor Dmitry Sitkovetsky, pianist Dmitry Masleev, conductor Mikhail Agrest - and the jazz ensemble, The Philharmonics.
Primavera's launch clients also include the Rostropovich Foundation, Shanghai Isaac Stern International Violin Competition, Beijing Music Festival, St Petersburg State Conservatory and the Royal Stockholm Philharmonic Orchestra.
"Anastasia Boudanoque's work as an artist manager shows her excellent musical taste, genuine human connection to her artists, and profound understanding of the music business," Conductor Christopher Eschenbach has said, " … we worked together intensively on many projects - and I was never disappointed!"
"Anastasia sees the big picture but also knows how to turn vision into reality," Shanghai Symphony Conductor, Long Yu has said, " ... I am delighted that she is building a strong new platform for more exciting projects to come."