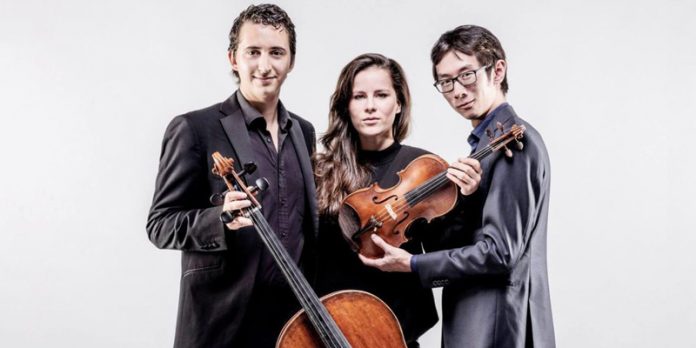 The University of Cambridge, in Cambridge, England, has this week announced the appointment of the Amatis Piano Trio as the school's new Chamber Music Ensemble-in-Residence.
Founded in Amsterdam in 2014 by German violinist Lea Hausmann, British cellist Samuel Shepherd and Dutch/Chinese pianist Hengjie Han, the trio, in their new role, will mentor the school's chamber music ensembles and players - and work closely with the school's student composers.
The trio are also supported by the Beare's International Violin Society.
AMATIS PIANO TRIO | MOZART | PIANO TRIO IN B-FLAT MAJOR KV 502