Amatis Piano Trio Joins the Roster at Müller & Pavlik
The ensemble joins groups such as the Hagen Quartett, Danish String Quartet, and the Kammerorchester Basel on the Swiss agency's roster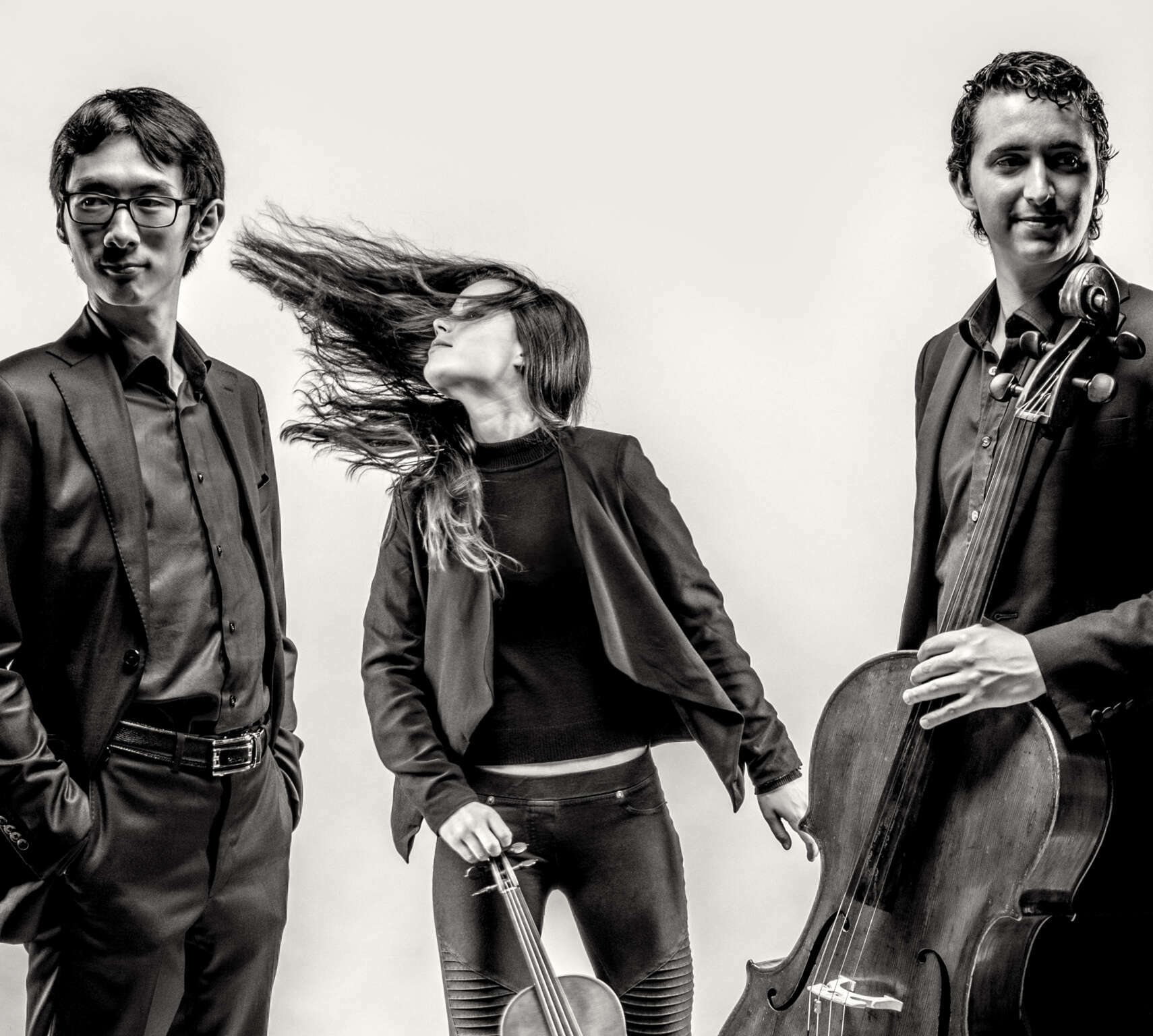 (Photo credit: Allard Willemse)
The Amatis Piano Trio, which was founded in Amsterdam in 2014, has recently signed with the Swiss agency Müller & Pavlik for representation in Switzerland. The trio is made up of German violinist Lea Hausmann, British cellist Samuel Shepherd, and Dutch pianist Mengjie Han.
Now based in Salzburg, the trio has received a number of competition accolades, including wins at the 2018 Melbourne International Chamber Music Competition, the 2018 International Joseph Haydn Competition in Vienna, and at the International Joseph Joachim Competition in Weimar, Germany.
The group is a former BBC Radio 3 New Generation Artist and was selected as ECHO Rising Stars (European Concert Hall Organisation). In addition, they are past recipients of the Kersjesprijs of the Netherlands and the Borletti-Buitoni Trust Fellowship award.
"We are absolutely thrilled to team up with the world-class Müller & Pavlik Artistic Management for representation in Switzerland!" the trio wrote on social media. "We cannot wait to start working with this wonderful team!
"We feel extremely honored to join the Hagen Quartett, Danish String Quartet, Kammerorchester Basel and other amazing artists on this incredible roster!"