Airport Piano Player Received Over $60,000 in Tips
A passenger waiting for his flight appealed to his Instagram followers to support the 66-year-old pianist, Tonee "Valentine" Carter, playing at Hartsfield-Jackson Atlanta International Airport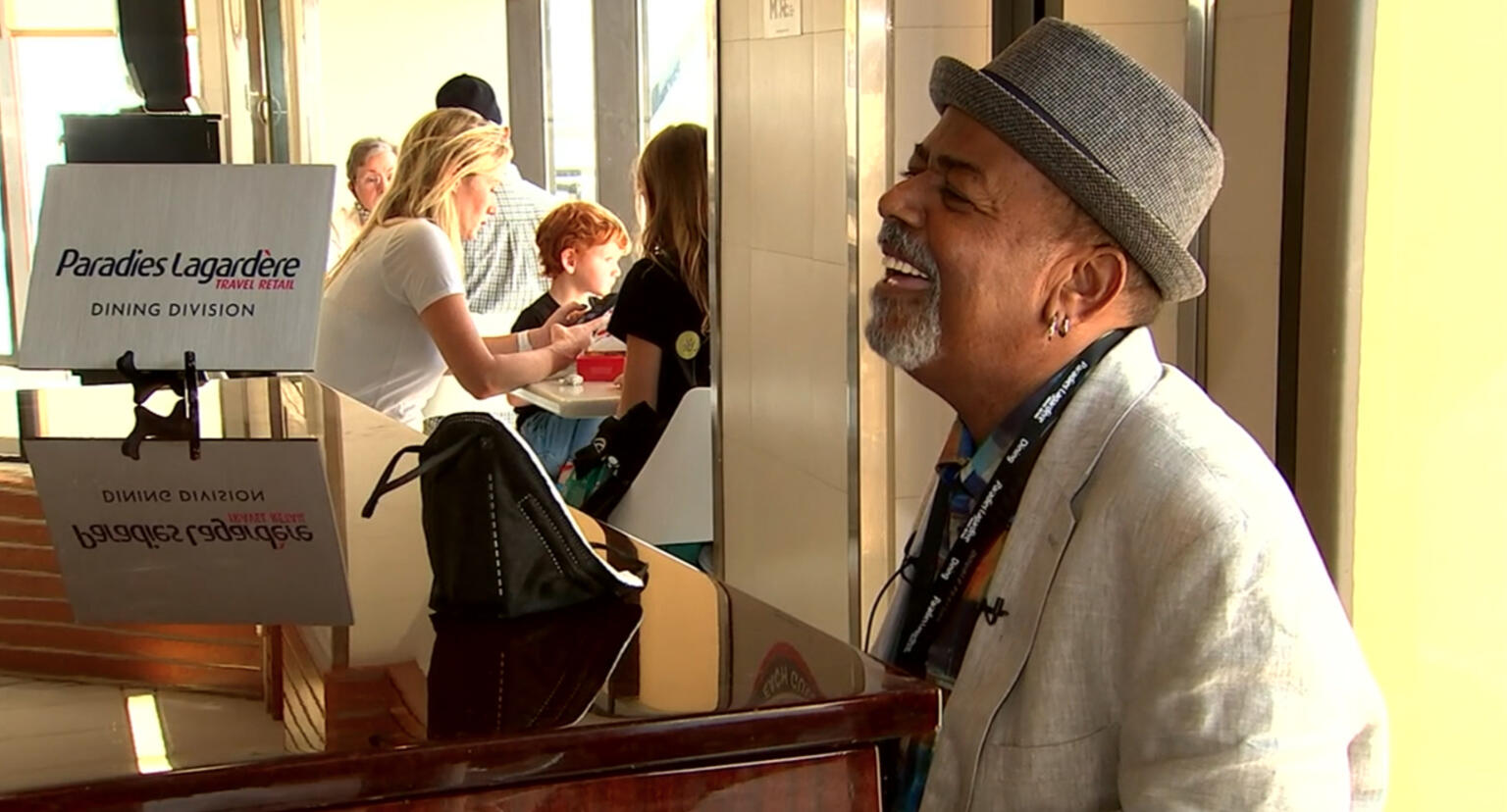 Tonee Carter (Image courtesy: WSB-TV Atlanta)
Good Morning America (GMA) reported that the man waiting for his flight back home to Nashville was Carlos Whittaker, a motivational speaker and author of the book "Enter Wild." An event of his got canceled and he ended up in Atlanta for over an hour.
"I used to be a musician," Whittaker told GMA. "I was the opening band for a bunch of bands and nobody ever paid attention to me. When I saw that nobody was really listening to him [Carter], my heart was like, 'Ah, I get it.' I just wanted to let him know that I was listening to him and that somebody sees him."
Whittaker decided to give Carter the chance to gain the biggest tip. With over 200,000 Instagram followers, he proposed to raise what was initially $2500. The outreach took off — Carter received a total of $61,000.
View this post on Instagram
"Noticed nobody was paying attention to this piano player so I thought I would sit down and enjoy his music," reads Whittaker's Instagram post. "I saw his empty tip jar and asked you guys to cash app and Venmo a tip for him. 
"30 minutes later and after a 20 minute conversation getting to know him, we tipped Tonee. He has kidney disease and is on dialysis 9 hours every night but still comes into work everyday to play," the post continued.
"It's the little things," Carter told GMA. "When you see somebody come in, sit down, and they're looking crappy and nobody's talking to each other and then I just happen to play the right song at the right time and all of sudden, feet are patting, the hands are tapping the table and the smiles are coming," he said. "It's something unreal."
The money had Carter "crying for days, not because of the total, but because of the individual donations," he said.
"I looked through all the donations and saw so many that were $0.50, $1, $2. My heart palpated because I knew they were giving me what they had. People were giving out of love," he added.
According to CNN, Carter will use the money to make quarterly donations to the American Kidney Foundation as a way to pay it forward.