Copenhagen's Malko Conducting Competition Announces Prizes
Dmitry Matvienko, from Belarus, has been awarded both First Prize and the Audience Prize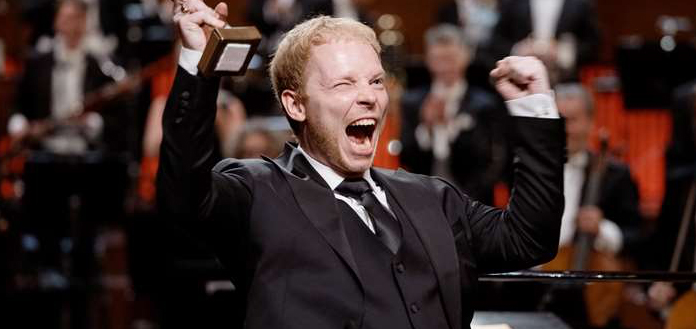 (Photo credit: Agnete Schlichtkrull)
Held every three years in commemoration of the orchestra's founding conductor, Nicolai Malko, the competition is run by the Danish Radio Symphony Orchestra (DRSO).
The prizes have been announced at the 2021 Malko Conducting Competition, run by the Danish Radio Symphony Orchestra (DRSO). The competition is
A conducting graduate of the Moscow Conservatoire, Dmitry Matvienko, aged 30, served as assistant to prominent conductors such as Vladimir Jurowski, Vasily Petrenko, and Michail Jurowski. He became an affiliated conductor of the National Opera and Ballet Theatre of Belarus in April 2020.
As part of his prize, Matvienko receives €20,000, several performances with international orchestras, tailored career consulting advice, and mentoring from the DRSO's Chief Conductor Fabio Luisi.

In an interview following the performance, Matvienko was lost for words, wondering "What can I say now? Today I just gave [the orchestra] space...and we just played from our hearts."
Additionally, second prize went to Linhan Cui of China and third Prize to Chloé Dufresne of France.
You can watch Matvienko's prize-winning performance of Tchaikovsky's Symphony No. 5 and Nielsen's Maskarade Overture below: